A strife specibus available on the Overseer Project.
Base Items
Edit
Screwdriver Edit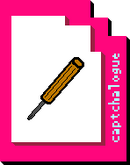 Once used for turning screws, the stalk of this basic instrument now disassembles imps instead of wood furniture. Remember, righty-tighty, lefty-loosey.
Code: TuRNw4y2
Strength: 3
Aggrieve: 2
Abstratus: Toolkind
Cost: 2 Build Grist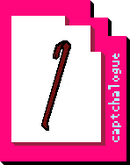 An astounding combination of birds and alcoholic beverages. Useful for opening boxes and bludgeoning parasitic aliens to death.
Code: hL2MAkwz
Strength: 4
Abstratus: Toolkind
Cost: 4 Build Grist
Swiss Army Knife Edit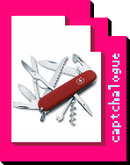 A Pocket Knife / Multitool that can be quite usefull in a multitude of situations.
Code: GId6BuPI
Strength: 4
Assail: 1
Abuse: 1
Abstratus: Knifekind, Toolkind
A wrench commonly used for engineering jobs. Curiously, the primary function of repairing complicated machinery is performed in the same way the combat usage is: whack the object in question as hard as you can.
Code: WL0PQ?ez
Strength: 4
Abstratus: Toolkind
Cost: 5 Build Grist
Yardstick Edit
It's a yardstick, to measure the pain.
Code: lE4nKas2
Strength: 5
Abstratus: Staffkind, Toolkind
Cost: 6 Build Grist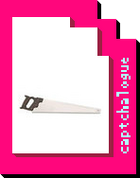 Do you see what I saw?
Code: tqglRm!U
Strength: 6
Aggrieve: 4
Abstratus: Toolkind
Cost: 10 Build Grist, 5 Rust
It's time to get RIIIIIIIIIIIIIIIIPPPPPED!
Code: 2Qu47Z!!
Strength: 9
Abstratus: Hammerkind, Toolkind
Cost: 10 Build Grist, 5 Titanium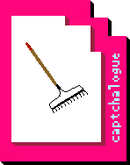 A rake, generally used for scratching your back and gardening.
Code: ZkTJ7xUN
Strength: 10
Abstratus: Backscratcherkind, Gardeningkind, Toolkind
Cost: 6 Build Grist, 1 Tar

Alchemized Items
Edit
Metal Chicken Edit
You're not sure if this is an improvement over its rubber counterpart. Will honk loudly when struck.
Code: 81060224
Strength: 10
Aggrieve bonus: +2
Aggress Bonus: +3
Assail Bonus: +1
Assault Bonus: +3
Abuse Bonus: +1
Accuse Bonus: +2
Abjure Bonus: +2
Abstain Bonus: +2
Cost: 10 Rust, 10 Sandstone, 20 Mist
Doctor Who Screwdriver Edit
Description: It's a literal Philips-headscrewdriver with a handle patterned like an old-timey blue phone box. There's nothing sonic about it at all...
Code: zu!NwSyd
Cost: 6 Build Grist, 12 Cobalt
Sonic Screwdriver Edit
Code: P0HHA4q2
Description: It looks more like a small flashlight than anything. Still, the buzzing little light light is very handy for taking apart whatever needs breaking. Unless it's made of wood. In that case, God help you.
Type/abstratus: Toolkind, Sciencekind, Laserkind
Power: 20
Bonuses: Abstain +10
Guilmon Grapher Edit
Code: !FVvKitk
Description: A bright red yardstick with a dragon head at the end. Classy.
Type/abstratus: staffkind, toolkind
Base power: 26
Soldering Iron Edit
Description: The metal tip of this hand tool produces a low level of heat, typically used to melt solder and join workpieces together.
Code: WotN3W7m
Base power: 35
Highest active bonus: 5
Spectral Pain Edit
Description: A ghost Wrench!... Are Wrench even alive? How can it have a ghost without have been alive?? Well, it can smash Imp, who cares the anomalous nature of this thing. The bad part is that sometimes they come back...
Code: YtPPw?k!
Power: 38
Aggress: +5
Accuse: +3
Cost: 50 Build Grist, 20 Artifact
Brazing Torch Edit
Description: The added power of acetylene gas fuel creates a much hotter flame for melting metal and imps.
Code: bptN3WFm
Cost: 2500 Build Grist, 1500 Copper, 500 Sunstone, 75 Titanium
Shared Specibus: Flamethrowerkind
Drunken Double Screwdriver Edit
Description: Why does this thing reek of orange juice?
Type/abstratus: Toolkind
Base power: 340
Hephaestus' Tools Edit
The tools of the god of blacksmithing!... or at least a decent replica of them.
Code: WG0H088O
Cost: 100,000 Diamond, 200,000 Garnet, 120,000 Obsidian, 10,000 Quartz
Shared Specibus: Hammerkind
Community content is available under
CC-BY-SA
unless otherwise noted.