The Overseer
Edit
Not much is known about The Overseer. In fact nothing is known about him.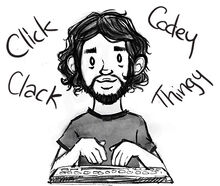 ☀H̵҉͏̮̹̻͍̦̜͙̻̜̹͓͇ͅ E̷̡̠̤̺͎̯̟͢͞ͅ ̵̶̨̰̺̟̭̟̣M̴̢̧̰͚̱̮̙͙̼̘͞Ù͝҉̡̮̹͓͚̬̺̭͜S̛̹͎͉̩̥̥̻̹̺̝͙̳̳̟̪̱̹̦͙͟T͏̨̹̞͍̪͕̖̤̕͡ͅ ̶̸̨͉̩͓͇̥̺͓̖͈͜F̶̶̲̗̝̝͍͙̘̻̱̳͎̟͙͕̘̹̭E͜͏̧̱̗͓̯Ȩ̨̭̺̱̭͈̀͘͟Ḑ̸̵̦͇̺̻̤̼̲̘̟̝̘̥͔̀
H̸̺͕̝̮͓̺̳͎̮̮̹̫́ Ȩ̨̱̘̤̥̮̠͇ ̴̻̗͍͈̝̗̱͈͙̘̤͙͚͞Í̡̛͔̖̘̘͔̫͚̕S̵̡͎̙̖͕̮̰̰͈͇̪͙̤̻̗ͅ ̴̠͖̠͓̺̫̕͞͠H̷͖̜͖̘͚̣̜̹̺̣̱͍̹̻̩̬̖̞͘̕E̴̖̳͉̼̞̫̤͠ͅŖ̷̴̲̭̲̝̯̭͕̼͕̤͇͙̼̜̳͠͞É̡͇̝̞̥͎͢͝ͅ  
I heard The Overseer is afraid of a rogue ice cream man with a strange truck that blasts a war horn over and over. I don't need to cite my sources. It probably sells apostrophe-flavored ice cream.

The Legend of the Overseer 
Edit
In a session like any other four players set out to play a game. The stakes were raised throughout the creation of planets and ascension to Godhood. A Page of Space and Sylph of Time decided to up the ante of their journey. Setting out to code a data base that connected multiple sessions together from past and present, they had a plan to create the largest session ever to be played. Originally started as a neat mod to impress the Sylph and spend some sweet, sweet co-op time with her, the session bulked from its size.
The other two players were lost in the cataclysm, but the Page of Space and Sylph of Time combined their efforts to stabilize the session. The Page of Space coded the skeleton and muscles of the universe, while the Sylph of Time restored players and information by toying with time. What resulted was a data base of sessions, users, and their items. The players were none the wiser to the mechanization of their gods...
Needing a new title for his monumental task in separating and watching universes, the Page of Space was no more, and The Overseer was born.
Community content is available under
CC-BY-SA
unless otherwise noted.