A strife specibus available on the Overseer Project. 1 out of 4 Pizzacutterkind items are known.
Base Items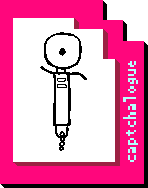 Pizza Cutter
A stainless steel pizza cutting wheel.
Code: f!sopFG7
Strength: 1
Abstratus: Pizzacutterkind
Cost: 2 Build Grist
Alchemized Items
Wishing Wheel It appears to be a Jirachi themed pizza cutter. The word 'madoka' immediately springs to mind.