A strife specibus available on the Overseer Project.
Base Items
Edit
Newspaper
This'll teach those imps not to touch your junk.
Code: owEEbNIK
Strength: 2
Aggrieve: 1
Aggress: 1
Assail: 1
Assault: 1
Abstratus: Paperkind
Cost: I Build Grist, 1 Tar
Piece of Paper
A piece of eight-by-eleven-and-a-half letter paper, the kind you'd find in any printer. You suppose you can try to papercut imps with it, or fold it into new things.
Code: mUsvZjlx
Strength: 0
Aggrieve: 1
Assail -2
Assault: -5
Abuse: 1
Abjure: -5
Abstain: -10
Abstratus: Paperkind
Cost: 1 Build Grist
Toilet Paper Roll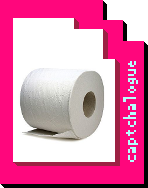 This'll show those imps for not giving you candy on Halloween.
Code: x24QE8ZT
Strength: 1
Abuse: 1
Abstratus: Paperkind
Cost: 2 Build Grist
Alchemized Items
Edit
LOTRoilet Paper
Edit
Toilet paper printed with the entirety of the Lord of the Rings trilogy. Handy for reading in the bathroom.
Code: e208E0X4
Crafting: Lord of the Rings Trilogy && Toilet Paper Roll
Strength: 7
Cost: 5 Build Grist, 10 Jet
One Handed
Paper Chain
Edit
A festive chain made up of lots of hoops of paper linked together. Useful for holidays.
Code: WG41X5lw
Crafting: Piece of Paper || Chain
Strength: 12
Actives: 3
Passives: 3
Cost: 10 Build Grist, 1 Blood, 10 Cobalt
One Handed
Toilet Pieper Roll
Edit
A roll of blue toilet paper that tastes exactly like blueberry pie. The only problem is that it's really hard to swallow.
Code: p00Q080K
Crafting: Blueberry Pie && Toilet Paper Roll
Power: 12
Cost: 5 Build grist, 15 Cobalt
One Handed
Paper Grenade
Edit
A grenade made out of a large piece of printer paper. When it explodes it shoots out razor-sharp strips of paper. Papercuts ahoy!
Code: vV?z!llx
Crafting: Grenade || Piece of Paper
Power: 7
Actives: 4
Passives: -1
Cost: 5 Build Grist, 3 Sulfur, 5 Tar
Abstratus: paperkind, explosivekind
Bestiary Bomb
Edit
This grenade contains a multitude of miniature paper monsters, complete with razor-sharp claws and teeth. They can strip a cow to the bone in under two minutes.
Crafting: Paper Grenade && Dungeons and Dragons 4e book set
Power: 25
Actives: 4
Passives: 4
Cost: 50 Build Grist, 50 Chalk, 25 Rust, 25 Sulfur
Abstratus: paperkind, explosivekind
Pages and Pages of Summoning Rituals
Edit
"A pile of sheets cut out from the Necronomicon. On second thought, making this probably wasn't the best idea."
Code: c009X0Xa
Recipe: none
Power: 166
Bonuses:

-5 Aggress
+15 Assail
+10 Assault
+5 Abjure

Cost: 2000 Blood, 5000 Jet, 5000 Obsidian
Abstratus: paperkind
Legendary Scraps of Paper
Edit
"The scraps seem to detail the recent crowning of King Arthur, as well as the score for the football game yesterday. Huh."
Code: tO3ELVoS
Recipe: none
Power: 1088
Bonuses: none
Cost: 50000 Chalk, 50000 Jet, 30000 Mercury, 30000 Obsidian, 25000 Polychromite
Abstratus: paperkind
Community content is available under
CC-BY-SA
unless otherwise noted.