Meta kind is a strife specibus in the Overseer Project.
Power of thawt
...icy what you did there.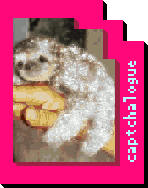 Code: gelu!!!!
Strength: 1111
Type/abstratus: Metakind, Pillowkind, Glovekind, Flying
Sparkles Affinity: 111%
Size: Average (20)
Cost:  Chalk  411111, Frosting 211111, Polychromite 211111
Forward Slasher
You just got COMMENTED!
Code: x!or!kN!
Strength: 510
Accuse bonus: 30
Abjure bonus: 60
Abstain bonus: 90
Type/abstratus: Backscratcherkind, Metakind
Cost: Rose_Quartz 16000. Uranium 70000
Unbalancing Nuke
This nuke is the polar opposite of it's similarly named companion, despite powered by a small controller, this nuke can destroy entire planets with ease.
Code: 800W8000
Strength: 0
Type/abstratus: metakind, explosivekind
x1
Wait. Is this for real, or is it a bug? You didn't think you could possess the concept of quantity itself... you should probably keep this a secret.
Code: x1x1x1x1
Strength: 111
Bonuses: All +1
Type/abstratus: Metakind
Recipe: 111 Opal, 111 Rainbow, 111 Polychromite