Metakind is a strife specibus in the Overseer Project.
LizardLord's Science Elemental Science Laser Sci-Scithe Of Sciencey Science
Edit
"This scythe, bolstered by many different kinds of science, lasers, and (again) science, bears the name of a reptile fanatic who was known to wreak havoc on the minds of everybody."
Code: unknown
Strength: unknown
Type/abstratus: Metakind, Scythekind, Sciencekind, Laserkind
Cost: unknown
(CONFIRMED TO EXIST BUT NONE KNOWN)
The Player's Shoes
Edit
Consider, for a moment, the possibility that what you perceive is not real. Consider the possibility that you are not who you think you are, but in reality, you are but a mere synthetic avatar controlled by a more sophisticated being on a higher plane of existence. Your every action, your every thought, is dictated by this being. ...wearing these shoes seems to bring that possibility to mind.
Code: tLWyJaD8
Strength: 0
Type/Abstratus: Footwearkind, Metakind
Cost: 500 Amber, 250 Amethyst, 500 Shale
Unbalancing Nuke
Edit
This nuke is the polar opposite of it's similarly named companion, despite powered by a small controller, this nuke can destroy entire planets with ease.
Code: 800W8000
Strength: 0
Type/abstratus: metakind, explosivekind
1000 of every grist type.
Ben's Server Cube
Edit
A cuboid computer-like device said to run and store all of the data and processes of the universe. There doesn't seem to be any way to interact with that data if it even exists, though. Maybe you can just hit things with it instead. Surely that won't have disastrous consequences.
Code: dgY3!4br
Strength: 0
Aggrieve bonus: 100
Type/abstratus: cubekind, metakind
Cost: 10.000 Redstone, 10.000 Titanium, 10.000 Uranium
"What... exactly is this? You didn't think you could catalogue the actual NUMBER 2. You feel nervous about using this at all..." Code: x2x2x2x2
Strength: 2
Bonuses: All +2
Type/abstratus: Metakind
Size: large (40)
Cost: 2 Meta
this description is so shitty it causes your opponents to whither as the sheer sight of it
Code: ptk?!tNT
Strength: 6
Type/abstratus: Metakind
Size: Average (20)
Cost: 400 Build Grist, -13 Artifact Grist, 200 Cobalt, 500 Ruby, 500 Titanium
Code: 44444444
Description: You have no idea when this got here, or what it is, for that matter. Still, when you throw this at imps it seems to hurt them.
Base power: 10
Cost: 1 artifact grist, 1 meta_grist
Rough Skeletal Creepypasta Statue
Edit
This stone statue is giving you a bad vibe... You think you should get rid of it. Hurry up now.
Power: 35
Bonuses: None
Code: rRZ6RTgF
Recipe: Unknown
Abstratus: Metakind, Statuekind
Cost: 666 Build, 666 Obsidian
Half-Life 2 Achievement: Barnacle Bowling
Edit
'Kill five barnacles with one barrel.' That's what it says, but... but how did you captchalogue an achievement?

Code: W0uuBW0W
Strength: 18
Type/abstratus: Metakind
This weapon can knock enemies over with powerful swings.
Size: Miniature (1)
Cost: 33 Cobalt, 34 Rust
Achievement Unlocked!
Edit
Classic Achievement Hunter. Who is the Achievement Hunter this description is talking about? Considering the circumstances, you have no choice but to consider yourself the new Achievement Hunter.
Code: l3!zxl4y
Power: 22
Abstratus: Metakind
Commemorative Cow Trophy
Edit
A mounted cow trophy. An attached plaque reads "A stuffed cow to memorialize August 8th, the Night of the Many Cows, and all those who lost their sanity in the fracas afterwards." You have no idea what this means, but you feel an odd sense of reverence for it anyways.
Code: 5w!CQ!cP
Strength: 50
Abuse: 100 
Accuse: 100 
Abjure: 100 
Abstain: 100 
Type/abstratus: Metakind, Statuekind
Size: Large (40)
Cost: 312 Build, 156 Blood, 104 Chalk, 78 Gold, 62 Rust
Blahsadfeguie
Edit
This item is a test of Alchbuddy's stuff, if you can read this that means it worked and you can remove this item plz. If you can read this and you're a player... oh dear. (Note from the malwaredevs: We don't know how to spell Blah's name)

Code: testTEST
Strength: 69
Type/abstratus: fancysantakind, metakind
Cost: 0 Build
Timestamp Pedestal
Edit
Code: ecIuWYwf
This Pedestal displays the current time in a parallel universe without time travel... which is %DESCVAR_1%.
Abstratus: artkind, metakind
Power: 83
Cost: 1440 Build Grist, 1440 Jet, 144 Quartz
Wait. Is this for real, or is it a bug? You didn't think you could possess the concept of quantity itself... you should probably keep this a secret.
Code: x1x1x1x1

Strength: 111
Bonuses: All +1
Type/abstratus: Metakind
Cost: 111 Opal, 111 Rainbow, 111 Polychromite
Third time's the charm, you hope...
Code: x3x3x3x3
Power: 3
Bonuses: All +3
Type/abstratus: Metakind
Cost: 3 Meta
Essence of Freedom
Edit
"This is literally freedom. If you equip this as a weapon, you will be beating your enemies to death with freedom. Just like America!"
Code: tV!vBR!J
strength: 140
Breath affinity: 10%
Type/abstratus: metakind
Cost: 7000 Build, 2000 Blood, 2000 Chalk, 4000 Cobalt.
ITEM NOT FOUND
Code: ERROR404
Recipe: 404 meta
Abstratus: Metakind
Power: 404 Aggrieve: +404 Aggress: +404 Assail: +404 Assault: +404 Abuse: +404 Accuse: +404 Abjure: +404 Abstain: +404
Bladekind Suspension
Edit
It was once said that the mighty Overseer looked down upon his creation, and said thus: "fUCK THERE ARE SO MANY BLADES FUCK YOU NO MORE SWORDS." And thus, the holy Bladekind Suspension was born.
Code: z3X5VjfV
Recipe: 37 Meta, 8 Blood
Abstratus: Metakind
Power: 378
Forward Slasher
Edit
You just got COMMENTED!

Code: x!or!kN!
Strength: 510
Accuse bonus: 30
Abjure bonus: 60
Abstain bonus: 90
Type/abstratus: Backscratcherkind, Metakind
Cost: Rose_Quartz 16.000. Uranium 70.000
Power of thawt (Snow-Sloth?)
Edit
...icy what you did there.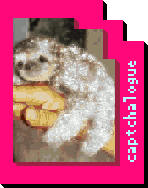 Code: gelu!!!!
Strength: 1111
Type/abstratus: Metakind, Pillowkind, Glovekind, Flying
Sparkles Affinity: 111%
Size: Average (20)
Cost:  61 Meta, 6111111111 Mist, 6111111111 Moonstone, 6111111111 Silk, 61 Permafrost, 6111111111 Lux, 6111111111 Opal
The Pen is Mightier than the Bladekind
Edit
Code: zBXDVjhV
Power: 1250
Abstratus: Metakind, Penkind
Description: And lo, though the blades tried to gain admission with all their strength, the mighty Moderators did thus summon with pen in hand the power of the legendary Suspension Flag. So thus the Pen was declared mightier than the Bladekind.
Cost: 100000 Chalk, 100000 Jet
Recipe: ?
Hands of Mod
Edit
It is said that imps die for no apparent reason on occasion. Those who say such things have clearly never witnessed the wrath of Mod. He is our creator. He is our destroyer. It is Him. Fear His fury.

Code: dhx!!?t!
Strength: 1337
Bonuses: +42 all
Type/abstratus: Metakind
Cost: 69 Meta
Clarification Flag
Edit
Freeze those imps in their tracks- not that you know how, but that's exactly what this yellow flag does- at least until they pause, and address their issues. Which should be quite a while, knowing imps.
Code: d37aIL5!
Strength: 2000
Aggrieve: 50
Aggress: 50
Abjure: 50
Abstain: 50
Type/abstratus: Flagkind, Metakind
Cost: 150000 Build Grist, 125000 Amber, 125000 Gold, 125000 Topaz
Size: Average (20)
Effect:  This weapon can knock enemies over with powerful swing

Apostrophe Sign "Wrath of the Overseer"
Edit
This spellcard rains down a deluge of apostrophes of all the colours of the rainbow on your opposition, with side effects of mild reality warping. You get the feeling you probably shouldn't use this unless you absolutely have to.
Code: xkV!lt!J
Strength: 2000
Type/abstratus: Cardkind, metakind
Size: Average (20)
Cost: 111700 Artifact Grist, 279200 Opal, 279200 Polychromite, 279200 Rainbow.
Censor Bar
Edit
DISCLAIMER: This is not fit for viewing by the public.
Code: CENSORED
Type/abstratus: metakind, bodygear, headgear, facegear, accessory
Base power: 2000
Cost: 202,767 Jet, 202,767 Obsidian, 202,767 Tar
Bladekind Banhammer
Edit
During the tumultuous bladekind submission war of '14, one of the almighty Devs looked down upon the debacle and decided to end it, leaving the forging of a new almighty weapon to a young player. What they made went down in history as the strongest weapon against dumb submissions and enemies alike, and now it's within your grasp.
Recipe: ?
Cost: 312812 Build. 312812 Amber. 312812 Amethyst. 312812 Artifact. 312812 Blood. 312812 Caulk. 312812 Chalk. 312812 Cobalt. 312812 Cobalt. 312812 Copper. 312812 Diamond. 312812 Emerald. 312812 Frosting. 312812 Garnet. 312812 Gold. 312812 Iodine. 312812 Jet. 312812 Malachite. 312812 Marble. 312812 Mercury. 312812 Obsidian. 625625 Opal. 625625 Polychromite. 312812 Quartz. 625625 Rainbow. 312812 Redstone. 312812 Rock Candy. 312812 Rose Quartz. 312812 Ruby. 312812 Rust. 312812 Shale. 312812 Star Sapphire. 312812 Sulfur. 312812 Sunstone. 312812 Tar.  312812 Titanium. 312812 Topaz. 312812 Uranium.
Code: b3W5ViXV
Power: 9999
Type/abstratus: Metakind; Hammerkind
Community content is available under
CC-BY-SA
unless otherwise noted.