A strife specibus available on the Overseer Project.
Base Items
===>ESC key===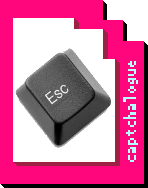 Did you take this off of your keyboard? You do know that this means there is now no escape, right?
Code: BTSOZe5c
Strength: 0
Abstratus: Keykind
Cost: 1 Build Grist
===Spare Key===
A spare key for your house. Could do as a stabbing weapon in a pinch.
Code: 8AvH6m2V
Strength: 2
Aggrieve: 1
Abstratus: Keykind
Cost: 2 Build Grist
Alchemized Items
Green Key
This key is green! It's probably sick of you not opening any doors with it. Code: BBvrFoFV
Strength: 5
Abstratus: Keykind
Cost: 15 Build Grist, 15 Uranium
Rainbow Key
It's a key patterned with all the colors of the rainbow. Maybe it'll unlock a magical land full of unicorns and fairies!
Code: VV!z!!!!
Strength: 50
Abstratus: Keykind
Cost: 50 Build Grist, 50 Amber, 50 Amethyst, 50 Blood, 50 Cobalt, 50 Rainbow, 50 Sunstone, 50 Uranium
Eternal Wait 2: Electric Boogaloo
This key-themed boomerang sure takes it sweet time returning to you.
Code: PxtVlzt!
Strength: 688

Highest passive bonus: 40

Abstratus: Keykind, Boomerangkind
Cost: 60000 Copper, 30000 Gold, 2000 Quartz, 60000 Rust, 2000 Titanium, 60000 Uranium
Community content is available under
CC-BY-SA
unless otherwise noted.