A strife specibus available on the Overseer Project.
Base Items
Christmas Wreath
This wreath is made from pine branches, holly, and a bright red bow. It's festive and spiky.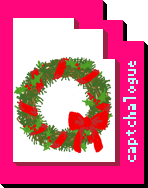 Code: ?4O3iOcd
Strength: 2
Abstratus: Hoopkind
Cost: 1 Malachite, 1 Redstone
Embroidery Hoop
A hoop-shaped frame used to stretch fabric for cross-stitch and embroidery.
Code: CtwgAGs3
Strength: 1
Abstratus: Artkind, Hoopkind
Cost: 2 Build Grist
Hula Hoop
A colorful plastic hoop which you attempt to whirl around your waist.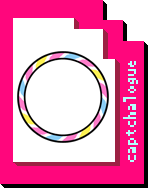 Code: rVNmUXUv
Strength: 2 Power, 1 Aggrieve
Abstratus: Hoopkind
Cost: 3 Build Grist
Life Preserver
A ring-shaped flotation device, useful for rescuing people from water.
Code: ZtOBxSgx
Strength: 1
Abstratus: Hoopkind, Inflatablekind
Cost: 3 Build Grist

Alchemized Items
Wreath of the Clown's Squirting Flowers
You've always thought squirting flowers were a rather obnoxious accessory. Now you have an entire wreath of them.
Code: 4002486W
Strength: 6 Power, 1 Aggrieve, 1 Assail, 1 Assault, 1 Aggress
Abstratus: Hoopkind
Cost: 5 Amethyst, 5 Iodine
Chakram
A hoop-like bladed weapon. Best for when you are pretending to be Xena, the Warrior Princess.
Code: ztwlRGtR
Strength: 12 Power, 3 Assault
Abstrabus: Hoopkind, Ninjakind
Cost: 10 Build Grist, 5 Rust
Steel Life Preserver
This won't be very useful for saving your life if you're drowning, but if you're attacked by underlings, it'll be far more helpful like this.
Code: l!QF!Uh!
Strength: 19 Power
Abstratus: Hoopkind
Cost: 50 Build Grist, 5 Titanium, 3 Copper
Eiserne Drossel
"Iron Thrush" in German. The weapon itself is fairly lightweight, but the blade cuts through steel easily as butter. And your fingers, if you're not careful.
Code: 0O1W2041
Strength: 50 Power
Abstrabus: Hoopkind
Cost: 78 Amethyst, 172 Copper, 78 Obsidian, 100 Titanium
Ring of Fire
A flaming hoop, much like what circus animals and daredevils jump through.
Code: tVNmVrVz
Strength: 73 Strength, 9 Assault
Abstratus: Hoopkind
Cost: 750 gold, 750 Sulfur
Hoops of Fury
Hmm. The 2 foot long indigo blades sticking out from this hoop aren't discreet enough? Well shoot...
Code: 43002021
Strength: 109 Power
Abstratus: Hoopkind, Ninjakind
Cost: 1485 Amethyst, 1485 Cobalt
Ghost Whisper's Hoop
This sleek, silver hoop has little skulls adorning it and is rumored to aid communication with the deceased.
Code: !!!v?hUx
Strength: 121 Power, 7 Aggress, 7 Aggrieve, 7 Assail, 7 Assault, 8 Accuse
Abstratus: Hoopkind
Cost: 2000 Chalk, 2000 Cobalt, 2000 Copper, 1000 Mercury, 1000 Obsidian
Steel Vortex
By combining the whiplike chain sword and the dangerously fun hula hoop, you get a dangerously fun whip you can hula hoop with. (Don't.) ... is that a challenge?
Code: rR5WMXUv
Strength: 182 Power
Abstratus: Hoopkind, Whipkind
Cost: 3000 Build Grist, 50 Polychromite, 2500 Tar, 1000 Titanium