A strife specibus available on the Overseer Project.
Base Items
Christmas Wreath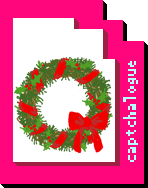 This wreath is made from pine branches, holly, and a bright red bow. It's festive and spiky.
Code: ?4O3iOcd
Strength: 2
Abstratus: Hoopkind
Cost: 1 Malachite, 1 Redstone

Embroidery Hoop
A hoop-shaped frame used to stretch fabric for cross-stitch and embroidery.
Code: CtwgAGs3
Strength: 1
Abstratus: Artkind, Hoopkind
Cost: 2 Build Grist
Hula Hoop
A colorful plastic hoop which you attempt to whirl around your waist.
Code: rVNmUXUv
Strength: 2
Aggrieve: 1
Abstratus: Hoopkind
Cost: 3 Build Grist

Life Preserver
A ring-shaped flotation device, useful for rescuing people from water.
Code: ZtOBxSgx
Strength: 1
Abstratus: Hoopkind, Inflatablekind
Cost: 3 Build Grist
Alchemized Items