Base Hammers
Judge's Gavel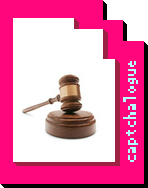 A solid, miniature hammer generally used in courts of law. Admit it, you've always wanted to pick it up and whack something with it.
Code: E7InlgA7
Strength: 1
Aggrieve: 1
Abuse: 1
Abstratus: Hammerkind
Claw Hammer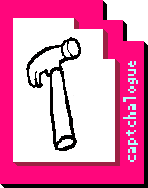 An ordinary household hammer.
Code: nZ7Un6BI
Strength: 2
Abstratus: Hammerkind
Kolhii Stick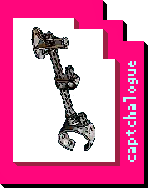 The proper item for playing Kolhii.
Code: g53KL8Gn
Strength: 8
Abstratus: Hammerkind, Staffkind
Barbell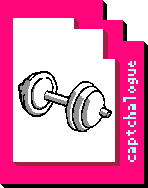 It's time to get RIIIIIIIIIIIIIIIIPPPPPED!
Code: 2Qu47Z!!
Strength: 9
Abstratus: Hammerkind, Toolkind

Sledgehammer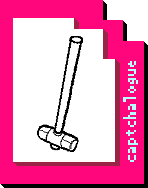 It's poorly balanced and difficult to wield, but probably your best bet for cracking some skulls anyway.
Code: 29AMlep?
Strength: 10
Aggress: -1
Assail: -2
Assault: -4
Abstratus: Hammerkind
Alchemized Hammers
Skullhammer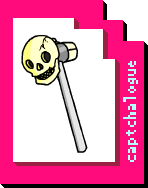 A wicked sledgehammer with a skull-shaped hammerhead. It's a lot easier to wield, at least.
Formula: Skull || Sledgehammer
Code: ZhBV!g!!
Cost: 20 Build Grist, 22 Chalk
Strength: 18
Aggress: 1
Assail: 1
Assault: 2
Abstratus: Hammerkind
Pogo Hammer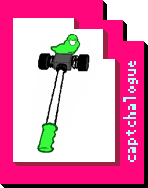 A bouncy hammer. Charge it up by bouncing it on either side of yourself and go nuts!
Formula: Claw Hammer && Green Slime Ghost Pogo
Cost: 10 Build Grist, 16 Shale
Code: 

126GH48G

Strength: 25

Aggrieve: 1

Abstratus: Hammerkind
​
Smough's Hammer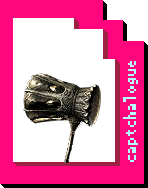 Now you, too, can grind the bones of your enemies into your food, if that's the kind of thing you're into!
Formula: Sledgehammer || Dark Souls
Cost: 44 Build Grist, 24 Blood
Code: gPEt!?x!
Strength: 29
Abstratus: Hammerkind
Triple Pogo Hammer
Like an ordinary Pogo Hammer, but with three springy whacky things attached, which gives it better coverage and makes you less likely to fall flat on your face when bouncing. Pogo a go go go!
Formula: Pogo Hammer && Tripod
Cost: 333 Build, 3 Malachite, 333 Shale
Code: 120G040G
Strength: 37
Aggrieve: 2
Abstratus: Hammerkind
Wrinklefucker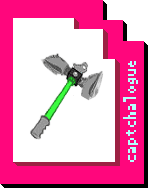 Nope. No need for a description, the name pretty much covers it for this one.
Formula: Pogo Hammer || Clothing Iron
Cost: 55 Build Grist, 44 Shale, 66 Tar
Code: Dp7MLluP
Strength: 40
Aggrieve: 4
Abstratus: Hammerkind
Anvilhammer
More or less an anvil on the edge of a long handle, this thing could give a serious pounding... if you could even lift it!
Formula: Sledgehammer || Anvil
Cost: 900 Build Grist, 100 Titanium
Code: 2vgVlvp!
Strength: 45
Aggress: -5
Assail: -8
Assault: -12
Abstratus: Hammerkind
Midnight Slammer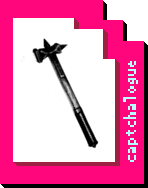 Put your enemies away permanently with this hammer.
Formula: Claw Hammer || Midnight Crew Poster
Cost: 300 Jet, 250 Obsidian, 500 Tar, 10 Titanium
Code: tdF!nEFt
Strength: 65
Aggress: 2
Abstratus: Hammerkind
Skull Hammer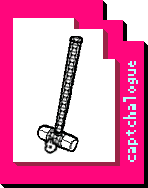 Crush (and creep out) your enemies with this skull-adorned hammer!
Formula: Skull && Sledgehammer
Cost: 105 Build Grist, 760 Chalk, 100 Tar
Code: 2024iW2M
Strength: 76
Abjure: -5
Abstain: -10
Abstratus: Hammerkind
3x Skull Hammer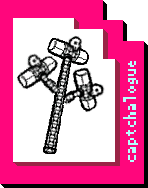 Now you can creep out your enemies three times the amount.
Formula: Tripod && Skull Hammer
Cost: 1333 Build Grist, 33333 Chalk, 3333 Tar
Code: 

2000WW0M

Strength: 333

Aggrieve bonus: 33 

Aggress bonus: 33 

Assail bonus: 33 

Assault bonus: 33 

Abuse bonus: 33 

Accuse bonus: 33 

Abjure bonus: 33 

Abstain bonus: 33 

Abstratus: Hammerkind
Old Papercraft Hammer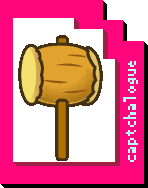 A very large wooden hammer. You have no emotional attachment to it all and will most likely throw it in the garbage as soon as you find a slightly better hammer. Sorry, thems the breaks.
Formula: Judge's Gavel || Paper Mario Poster
Cost:  4000 Build, 20 Iodine, 3000 Ruby
Code: !tMtl!lF
Strength: 125
Aggrieve: 10
Assault: -5
Abstratus: Hammerkind
Fear No Anvil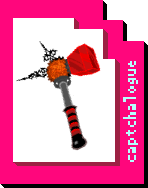 The hammer of the Denizen Hephaestus. Despite the incredible power it possesses, everyone nearby is still drawn to slap the user when they attempt to make any joke regarding hammertime. (Get it? 'cause the hammer stops time! Wait, I forgot to mention that, didn't I. Shit)*
Cost: 5000 Build Grist, 5000 Garnet, 5000 Diamond, 5000 Gold, 1 Quartz
Code: WIin189Q

Strength: 300
Aggress: 50
Assault: 25
Abstratus: Hammerkind
Fanged Slammer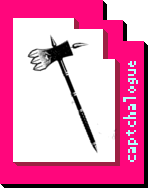 Drop down on your enemies silently in the night with the intensity of a basilisk and the ferocity of an angry asshole.
Formula: Midnight Slammer && Basilisk Fang
Cost: 5,000 Emerald, 7,500 Malachite, 5,000 Obsidian, 7,500 Tar, 5,000 Titanium
Code: 001Wm83K
Strength: 400
Aggress: 40
Assault: 20
Abuse: 15
Abstratus: Hammerkind

Majora's Hammer A hammer with dark powers. No one really knows how it works.
Formula: Sledgehammer || Legend of Zelda: Majora's Mask Cartridge
Cost: 40000 Obsidian, 120000 Shale, 80000 Tar
Code: 39B!lwp!
Strength: 775
Abstratus: Hammerkind
8ench Trial
Passing judgement on imps is eight times as fun when whacking them over the head yields a puzzling verdict from your hammer.
Cost: 95,000 Marble, 40,000 Obsidian, 15,551 Quartz
Code: E38Xd80a
Strength: 800
Abstratus: Hammerkind
Size: Large (40)
Hammawhack 2005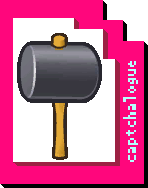 As a hammer enthusiast you know all the ins and outs of this fine machine: the handle, the wedge, THE FACE. It would be amazing if it weren't so outdated.
Formula: Old Papercraft Hammer || Power Plus Badge
Cost: 199,000 Build, 43,300 Emerald, 2005 Iodine
Code: !!M!l!lF
Strength: 850
Assail: 25
Assault: 30
Abstratus: Hammerkind
Triple Fanged Pogo Slammer (two-handed)
Thrice-fanged giant pogo hammer. You can probably injure a lot of people with this weapon. You're gonna kill yourself, you just know it.
Formula: Fanged Slammer || Triple Pogo Hammer
Cost: 20,000 Emerald, 20,000 Malachite, 20,000 Obsidian, 100,000 Tar
Code: 121mmC3K
Strength: 1333
Assail: 333
Abstratus: Hammerkind
Ultra Hammer
No more fancy names! This is a serious weapon for a serious person. Try not to get any ichor on the ribbon.
Formula: Hammawhack 2005 && Gold Brick
Cost: 335,000 Build, 235,000 Gold, 135,000 Redstone
Code: 822K0i33
Strength: 3000
Aggrieve: 1
Aggress: 5
Assail: 10
Assault: 50
Absrtatus: Hammerkind
E-Lemonator
A promo from the Juice Bar but it seems like something is missing...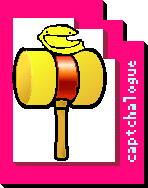 Formula: Ultra Hammer || Lemon
Cost: 450,000 Build, 500,000 Amber, 200,000 Gold
Code: gZZVOzNZ
Strength: 3200
Abstratus: Hammerkind
Triple Anvil-Fanged Pogo Slammer
You've decided to hold monsters and not hammers at this point.
Formula: Triple Fanged Pogo Hammer || Fear No Anvil
Cost: 333,333 Build, 15,000 Diamond, 15,000 Garnet, 15,000 Gold, 3 Quartz, 133,333 Titanium
Code: XIjnnCBU
Strength: 3333
Assail: 333
Abstratus: Hammerkind
Lime Time Golden Fruit Juicer
It's time.  Lime time time.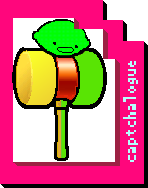 Formula: E-Lemonator || Lime
Cost: 600,000 Build, 100,000 Diamond, 300,000 Emerald, 300,000 Topaz
Code: whZ!wzVh
Strength: 5100
Aggress: 150
Abstratus: Hammerkind
Hephaestus' Tools
The tools of the god of blacksmithing!... or at least a decent replica of them.
Cost: 80,000 Diamond, 200,000 Garnet, 120,000 Obsidian, 10,000 Quartz
Code: WG0H088O
Strength: 6000
Abstratus: Hammerkind
Octuple Anvil-Fanged Devil Slammer
You've done it. You've combined everything within reaching distance to make this hammer. Those dice were probably the last straw. There's nothing else.
Formula:  Triple Anvil-Fanged Pogo Slammer || Fluorite Octet
Cost: 8,888,888 Build, 888,888 Opal, 888,888 Polychromite, 888,888 Rainbow
Code: fIzn!CVV
Strength: 9999
Assail: 888
Abuse: 888
Abstratus: Hammerkind
Operator's Final Slam
Just looking at this hammer gives you some seriously sinister vibes. Fortunately, it seems to have the same effects on your foes, so if you keep your eyes away from your weapon, you should be fine... in theory.
Formula: Octuple Anvil-Fanged Devil Slammer || Timekeeper Gear
Cost: 6,000,000 Obsidian, 4,500,000 Polychromite, 9,990,000 Tar, 4,500,000 Titanium
Code: lI!v!k!V
Strength: 9999
Aggrieve bonus: 3500
Aggress bonus: 3500 
Assail bonus: 3500 
Assault bonus: 3500 
Abuse bonus: 3500 
Accuse bonus: 3500 
Abjure bonus: 3500 
Abstain bonus: 3500 
Abstratus: hammerkind
Community content is available under
CC-BY-SA
unless otherwise noted.