Base Hammers
Judge's Gavel
A solid, miniature hammer generally used in courts of law. Admit it, you've always wanted to pick it up and whack something with it.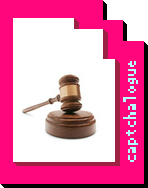 Strength: 1
Aggrieve: 1
Abuse: 1
Abstratus: Hammerkind
Claw Hammer
An ordinary household hammer.
Kolhii Stick
The proper item for playing Kolhii.
Sledgehammer
It's poorly balanced and difficult to wield, but probably your best bet for cracking some skulls anyway.
Alchemized Hammers
Pogo Hammer
A bouncy hammer. Charge it up by bouncing it on either side of yourself and go nuts!
Cost: 10 Build Grist, 16 Shale
Code: 

126GH48G

Strength: 25

Aggrieve: 1
​
Smough's Hammer
Now you, too, can grind the bones of your enemies into your food, if that's the kind of thing you're into!
Cost: 44 Build Grist, 24 Blood
Code: gPEt!?x!
Strength: 29
Abstratus: Hammerkind
Wrinklefucker
Nope. No need for a description, the name pretty much covers it for this one.
Community content is available under
CC-BY-SA
unless otherwise noted.