Base Hammers
Judge's Gavel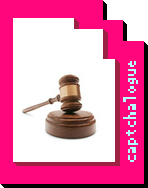 A solid, miniature hammer generally used in courts of law. Admit it, you've always wanted to pick it up and whack something with it.
Code: E7InlgA7
Strength: 1
Aggrieve: 1
Abuse: 1
Abstratus: Hammerkind
Claw Hammer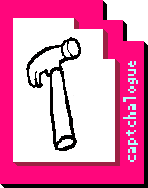 An ordinary household hammer.
Code: nZ7Un6BI
Strength: 2
Abstratus: Hammerkind
Kolhii Stick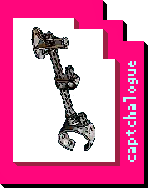 The proper item for playing Kolhii.
Code: g53KL8Gn
Strength: 8
Abstratus: Hammerkind, Staffkind
8 Build Grist
Barbell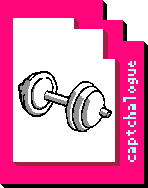 It's time to get RIIIIIIIIIIIIIIIIPPPPPED!
Code: 2Qu47Z!!
Strength: 9
Abstratus: Hammerkind, Toolkind
10 Build Grist, 2 Iron

Sledgehammer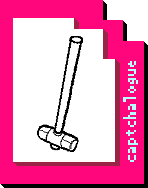 It's poorly balanced and difficult to wield, but probably your best bet for cracking some skulls anyway.
Code: 29AMlep?
Strength: 10
Aggress: -1
Assail: -2
Assault: -4
Abstratus: Hammerkind
8 Build Grist
Alchemized Hammers
Barbell Hammer
An incredibly heavy hammer made of a barbell on the end of a hammer handle.
Formula: ???
Code: px!Utd!!
Cost: 10 Build, 20 Copper
Strength: 10
Assault: 7
It\'s No Use
This sign gives you the power of ESP so long as you shout out ridiculous battle cries. The downside? You can only pick up and throw crates and hedgehogs.
Formula: Loot
Code: zVtxQQ?7
Cost: 150 Build Grist, 100 Quartz, 250 Uranium
Strength: 60
Aggrieve: -5
Aggress: -5
Assail: -5
Assualt: -5
Skullhammer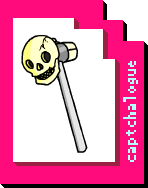 A wicked sledgehammer with a skull-shaped hammerhead. It's a lot easier to wield, at least.
Formula: Skull || Sledgehammer
Code: ZhBV!g!!
Cost: 20 Build Grist, 22 Chalk
Strength: 18
Aggress: 1
Assail: 1
Assault: 2
Abstratus: Hammerkind
Cael Hammer
A large hammer. Kid's gotta hold it tight in both hands - make sure he doesn't lose his oldest friend.
Formula: ???
Cost: 100 Build, 40 Ruby, 25 Sulfur
Code: EvQUlwp?
Strength: 23
Aggrieve: 5
Aggress: 5
Assail: 5
Assault: 5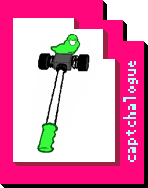 Pogo Hammer
A bouncy hammer. Charge it up by bouncing it on either side of yourself and go nuts!
Formula: Claw Hammer && Green Slime Ghost Pogo
Cost: 10 Build Grist, 16 Shale
Code: 

126GH48G

Strength: 25

Aggrieve: 1

Abstratus: Hammerkind
Smough's Hammer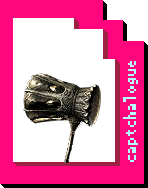 Now you, too, can grind the bones of your enemies into your food, if that's the kind of thing you're into!
Formula: Sledgehammer || Dark Souls
Cost: 44 Build Grist, 24 Blood
Code: gPEt!?x!
Strength: 29
Abstratus: Hammerkind
Dynacrusher
This is one powerful-looking hammer. No enemy's gonna mess around with you when you bring this bad boy out. As an added bonus, it releases a concussive blast on impact, giving it an extra punch!
Cost: 212 Build Grist, 40 Jet, 100 Sulfur 
Code: 0000h0Ge
Strength: 30
Assault: 4
Abstratus: Hammerkind, Explosivekind
Triple Pogo Hammer
Like an ordinary Pogo Hammer, but with three springy whacky things attached, which gives it better coverage and makes you less likely to fall flat on your face when bouncing. Pogo a go go go!
Formula: Pogo Hammer && Tripod
Cost: 333 Build, 3 Malachite, 333 Shale
Code: 120G040G
Strength: 37
Aggrieve: 2
Abstratus: Hammerkind
Wrinklefucker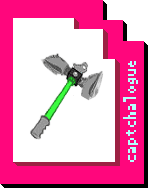 Nope. No need for a description, the name pretty much covers it for this one.
Formula: Pogo Hammer || Clothing Iron
Cost: 55 Build Grist, 44 Shale, 66 Tar
Code: Dp7MLluP
Strength: 40
Aggrieve: 4
Abstratus: Hammerkind
Anvilhammer
More or less an anvil on the edge of a long handle, this thing could give a serious pounding... if you could even lift it!
Formula: Sledgehammer || Anvil
Cost: 900 Build Grist, 100 Titanium
Code: 2vgVlvp!
Strength: 45
Aggress: -5
Assail: -8
Assault: -12
Abstratus: Hammerkind
Midnight Slammer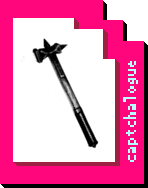 Put your enemies away permanently with this hammer.
Formula: Claw Hammer || Midnight Crew Poster
Cost: 300 Jet, 250 Obsidian, 500 Tar, 10 Titanium
Code: tdF!nEFt
Strength: 65
Aggress: 2
Abstratus: Hammerkind
Skull Hammer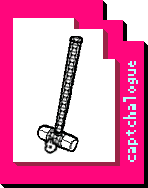 Crush (and creep out) your enemies with this skull-adorned hammer!
Formula: Skull && Sledgehammer
Cost: 105 Build Grist, 760 Chalk, 100 Tar
Code: 2024iW2M
Strength: 76
Abjure: -5
Abstain: -10
Abstratus: Hammerkind
40KT Warhammer
Cost: 1000 Copper, 50 Diamond, 50 Star_Sapphire, 100 Titanium
Code: g!!!!xx!
Description: An extremely heavy warhammer, styled after a certain popular tactics game. 
Type/abstratus: hammerkind
Base power: 99
Aggrieve: -10
Aggress: -10
Assail: -10
Assault: -10
Abuse: -10
Accuse: -10
Abjure: -10
Abstain: -10
Anvilcano
This noble hammer is fabled to have been found in a great baking soda plain on a land in a session now devoid of players. Although it initially seems underpowered and pointless, large quantities of baking soda will awaken the hammer's latent power, and imbue it with destructive powers of flame.
Formula: ???
Cost: 2800 Obsidian, 3000 Sulfur, 2000 Titanium
Code: JvkVlzx!
Strength: 178
Aggrieve: 22
3x Skull Hammer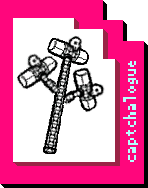 Now you can creep out your enemies three times the amount.
Formula: Tripod && Skull Hammer
Cost: 13333 Build Grist, 33333 Chalk, 3333 Tar
Code: 

2000WW0M

Strength: 333

Aggrieve bonus: 33 

Aggress bonus: 33 

Assail bonus: 33 

Assault bonus: 33 

Abuse bonus: 33 

Accuse bonus: 33 

Abjure bonus: 33 

Abstain bonus: 33 

Abstratus: Hammerkind
Old Papercraft Hammer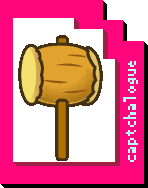 A very large wooden hammer. You have no emotional attachment to it all and will most likely throw it in the garbage as soon as you find a slightly better hammer. Sorry, thems the breaks.
Formula: Judge's Gavel || Paper Mario Poster
Cost:  4000 Build, 20 Iodine, 3000 Ruby
Code: !tMtl!lF
Strength: 125
Aggrieve: 10
Assault: -5
Abstratus: Hammerkind
Fear No Anvil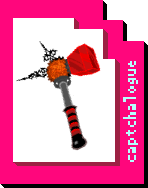 The hammer of the Denizen Hephaestus. Despite the incredible power it possesses, everyone nearby is still drawn to slap the user when they attempt to make any joke regarding hammertime. (Get it? 'cause the hammer stops time! Wait, I forgot to mention that, didn't I. Shit)*
Cost: 5000 Build Grist, 5000 Garnet, 5000 Diamond, 5000 Gold, 1 Quartz
Code: WIin189Q

Strength: 300
Aggress: 50
Assault: 25
Abstratus: Hammerkind
Fanged Slammer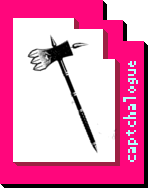 Drop down on your enemies silently in the night with the intensity of a basilisk and the ferocity of an angry asshole.
Formula: Midnight Slammer && Basilisk Fang
Cost: 5,000 Emerald, 7,500 Malachite, 5,000 Obsidian, 7,500 Tar, 5,000 Titanium
Code: 001Wm83K
Strength: 400
Aggress: 40
Assault: 20
Abuse: 15
Abstratus: Hammerkind

Majora's Hammer A hammer with dark powers. No one really knows how it works.
Formula: Sledgehammer || Legend of Zelda: Majora's Mask Cartridge
Cost: 40000 Obsidian, 120000 Shale, 80000 Tar
Code: 39B!lwp!
Strength: 775
Abstratus: Hammerkind
8ench Trial
Passing judgement on imps is eight times as fun when whacking them over the head yields a puzzling verdict from your hammer.
Cost: 95,000 Marble, 40,000 Obsidian, 15,551 Quartz
Code: E38Xd80a
Strength: 800
Abstratus: Hammerkind
Size: Large (40)
Hammawhack 2005 (two-handed)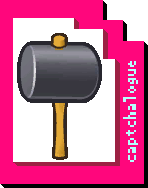 As a hammer enthusiast you know all the ins and outs of this fine machine: the handle, the wedge, THE FACE. It would be amazing if it weren't so outdated.
Formula: Old Papercraft Hammer || Power Plus Badge
Cost: 199,000 Build, 43,300 Emerald, 2005 Iodine
Code: !!M!l!lF
Strength: 850
Assail: 25
Assault: 30
Abstratus: Hammerkind
MjolWherever-You-Are
What? This hammer now has Celine Dion's face on it and is constantly playing "My Heart Will Go On" softly. Quite honestly this may be the most annoying weapon you've ever alchemized.
Formula: Old Papercraft Hammer || Power Plus Badge
Cost: 30,000 Gold, 40,000 Sunstone, 40,000 Titanium, 50,000 Topaz
Code: !rdWjX!?
Strength: 1100
Highest Active Bonus: 20
Highest Passive Bonus: 15
Heart Affinity: 10%
Abstratus: Hammerkind
Triple Fanged Pogo Slammer (two-handed)
Thrice-fanged giant pogo hammer. You can probably injure a lot of people with this weapon. You're gonna kill yourself, you just know it.
Formula: Fanged Slammer || Triple Pogo Hammer
Cost: 20,000 Emerald, 20,000 Malachite, 20,000 Obsidian, 100,000 Tar
Code: 121mmC3K
Strength: 1333
Assail: 333
Abstratus: Hammerkind

Sunslammer
A warhammer burning with the heat and intensity of a sun. The time powers inherent to the weapon make sure that the flames never go out.
Formula:???
Cost: 88,000 Build, 25,000 Diamond, 88,000 Garnet, 1 Quartz, 88,000 Sulfur, 88,000 Sunstone
Code: W2iW008I
Strength: 1700
Assault: 205
Abstratus: Hammerkind
Ultra Hammer
No more fancy names! This is a serious weapon for a serious person. Try not to get any ichor on the ribbon.
Formula: Hammawhack 2005 && Gold Brick
Cost: 335,000 Build, 235,000 Gold, 135,000 Redstone
Code: 822K0i33
Strength: 3000
Aggrieve: 1
Aggress: 5
Assail: 10
Assault: 50
Absrtatus: Hammerkind
E-Lemonator
A promo from the Juice Bar but it seems like something is missing...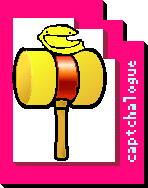 Formula: Ultra Hammer || Lemon
Cost: 450,000 Build, 500,000 Amber, 200,000 Gold
Code: gZZVOzNZ
Strength: 3200
Abstratus: Hammerkind
Triple Anvil-Fanged Pogo Slammer
You've decided to hold monsters and not hammers at this point.
Formula: Triple Fanged Pogo Hammer || Fear No Anvil
Cost: 333,333 Build, 15,000 Diamond, 15,000 Garnet, 15,000 Gold, 3 Quartz, 133,333 Titanium
Code: XIjnnCBU
Strength: 3333
Assail: 333
Abstratus: Hammerkind
Lime Time Golden Fruit Juicer
It's time.  Lime time time.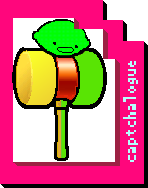 Formula: E-Lemonator || Lime
Cost: 600,000 Build, 100,000 Diamond, 300,000 Emerald, 300,000 Topaz
Code: whZ!wzVh
Strength: 5100
Aggress: 150
Abstratus: Hammerkind
Hephaestus' Tools
The tools of the god of blacksmithing!... or at least a decent replica of them.
Cost: 100,000 Diamond, 200,000 Garnet, 120,000 Obsidian, 10,000 Quartz
Code: WG0H088O
Strength: 6000
Abstratus: Hammerkind
Cerberhu Slencher
"A terrifying demonic erhu covered in bloody thorns. Simply looking upon it instills a feeling of deep mortal fright."
Cost: 300000 Build, 166000 Caulk, 260000 Obsidian, 200000 Polychromite, 66600 Tar
Code: gP0nUMW!
Strength: 6666
Abstratus: Hammerkind Stringskind
Octuple Anvil-Fanged Devil Slammer
You've done it. You've combined everything within reaching distance to make this hammer. Those dice were probably the last straw. There's nothing else.
Formula:  Triple Anvil-Fanged Pogo Slammer || Fluorite Octet
Cost: 8,888,888 Build, 888,888 Opal, 888,888 Polychromite, 888,888 Rainbow
Code: fIzn!CVV
Strength: 9999
Assail: 888
Abuse: 888
Abstratus: Hammerkind
Bladekind Banhammer
During the tumultuous bladekind submission war of '14, one of the almighty Devs looked down upon the debacle and decided to end it, leaving the forging of a new almighty weapon to a young player. What they made went down in history as the strongest weapon against dumb submissions and enemies alike, and now it's within your grasp.
Recipie: ?
Cost: 312812 Build. 312812 Amber. 312812 Amethyst. 312812 Artifact. 312812 Blood. 312812 Caulk. 312812 Chalk. 312812 Cobalt. 312812 Cobalt. 312812 Copper. 312812 Diamond. 312812 Emerald. 312812 Frosting. 312812 Garnet. 312812 Gold. 312812 Iodine. 312812 Jet. 312812 Malachite. 312812 Marble. 312812 Mercury. 312812 Obsidian. 625625 Opal. 625625 Polychromite. 312812 Quartz. 625625 Rainbow. 312812 Redstone. 312812 Rock Candy. 312812 Rose Quartz. 312812 Ruby. 312812 Rust. 312812 Shale. 312812 Star Sapphire. 312812 Sulfur. 312812 Sunstone. 312812 Tar.  312812 Titanium. 312812 Topaz. 312812 Uranium.
Code: b3W5ViXV
Power: 9999
Abstratus: Hammerkind; Metakind
The Stroke of Midnight
A smaller version of Hephaestus's hammer, but imbued with enchantments from an annoying time gang. It sports a green motif, a gold handle, and a big 8-ball encasing the clockwork. You get a strange feeling from the time magic it contains.
Code: W24H100A
Strength: 815
Aggrieve -15
Aggress +80
Assault, Abuse, Accuse +15
Universal Cosmic Inferno Hammer
What was once a really large hammer now became a cosmic hammer. Also an inferno hammer. Imps behold, for it is also universal.
Code: R38J2xtu
Strength: 3251
Explosive Super Sledge
This Super Sledge has been enhanced with a reservoir to hold small bricks of C-4, which explode upon impact. This weapon could easily dislocate a weak person's shoulders, but you aren't weak, are you?
Strength: 3500
Assault: 100
Accuse: -25
Abjure: -50
Abstain: -100
Heaven-Smasher
This formidable warhammer makes you feel as though you could take on the armies of both heaven and earth. You can't, of course, but that doesn't mean you can't dream.
Code: 202IkeJ0
Strength: 352
Assault +50
Operator's Final Slam
Just looking at this hammer gives you some seriously sinister vibes. Fortunately, it seems to have the same effects on your foes, so if you keep your eyes away from your weapon, you should be fine... in theory.
Formula: Octuple Anvil-Fanged Devil Slammer || Timekeeper Gear
Cost: 6,000,000 Obsidian, 4,500,000 Polychromite, 9,990,000 Tar, 4,500,000 Titanium
Code: lI!v!k!V
Strength: 9999
Aggrieve bonus: 3500
Aggress bonus: 3500 
Assail bonus: 3500 
Assault bonus: 3500 
Abuse bonus: 3500 
Accuse bonus: 3500 
Abjure bonus: 3500 
Abstain bonus: 3500 
Abstratus: hammerkind
Community content is available under
CC-BY-SA
unless otherwise noted.