Base Hammers
Judge's Gavel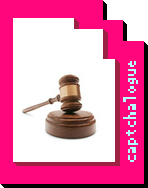 A solid, miniature hammer generally used in courts of law. Admit it, you've always wanted to pick it up and whack something with it.
Strength: 1
Aggrieve: 1
Abuse: 1
Abstratus: Hammerkind
Claw Hammer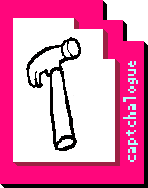 An ordinary household hammer.
Strength: 2
Abstratus: Hammerkind
Kolhii Stick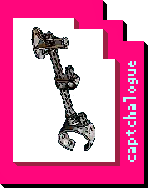 The proper item for playing Kolhii.
Strength: 8
Abstratus: Hammerkind, Staffkind
Sledgehammer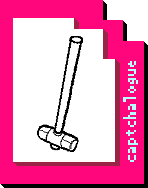 It's poorly balanced and difficult to wield, but probably your best bet for cracking some skulls anyway.
Strength: 10
Aggress: -1
Assail: -2
Assault: -4
Abstratus: Hammerkind
Alchemized Hammers
Skullhammer
A wicked sledgehammer with a skull-shaped hammerhead. It's a lot easier to wield, at least.
Formula: Skull || Sledgehammer
Code: ZhBV!g!!
Cost: 20 Build Grist, 22 Chalk
Strength: 18
Aggress: 1
Assail: 1
Assault: 2
Abstratus: Hammerkind
Pogo Hammer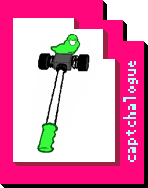 A bouncy hammer. Charge it up by bouncing it on either side of yourself and go nuts!
Formula: Claw Hammer && Green Slime Ghost Pogo
Cost: 10 Build Grist, 16 Shale
Code: 

126GH48G

Strength: 25

Aggrieve: 1

Abstratus: Hammerkind
​
Smough's Hammer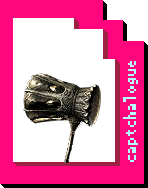 Now you, too, can grind the bones of your enemies into your food, if that's the kind of thing you're into!
Formula: Sledgehammer || Dark Souls
Cost: 44 Build Grist, 24 Blood
Code: gPEt!?x!
Strength: 29
Abstratus: Hammerkind
Wrinklefucker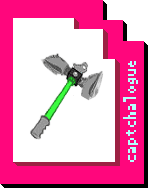 Nope. No need for a description, the name pretty much covers it for this one.
Formula: Pogo Hammer || Clothing Iron
Cost: 55 Build Grist, 44 Shale, 66 Tar
Code: Dp7MLluP
Strength: 40
Aggrieve: 4
Abstratus: Hammerkind
Anvilhammer
More or less an anvil on the edge of a long handle, this thing could give a serious pounding... if you could even lift it!
Formula: Sledgehammer || Anvil
Cost: 900 Build Grist, 100 Titanium
Code: 2vgVlvp!
Strength: 45
Aggress: -5
Assail: -8
Assault: -12
Abstratus: Hammerkind
Skull Hammer
Crush (and creep out) your enemies with this skull-adorned hammer!
Formula: Skull && Sledgehammer
Cost: 105 Build Grist, 760 Chalk, 100 Tar
Code: 2024iW2M
Strength: 76
Abjure: -5
Abstain: -10
Abstratus: Hammerkind
Fear No Anvil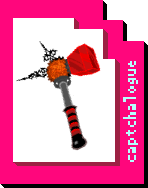 The hammer of the Denizen Hephaestus. Despite the incredible power it possesses, everyone nearby is still drawn to slap the user when they attempt to make any joke regarding hammertime. (Get it? 'cause the hammer stops time! Wait, I forgot to mention that, didn't I. Shit)*
Cost: 5000 Build Grist, 5000 Garnet, 5000 Diamond, 5000 Gold, 1 Quartz
Code: WIin189Q

Strength: 300
Aggress: 50
Assault: 25
Abstratus: Hammerkind
Majora's Hammer
A hammer with dark powers. No one really knows how it works.
Formula: Sledgehammer || Legend of Zelda: Majora's Mask Cartridge
Cost: 40000 Obsidian, 120000 Shale, 80000 Tar
Code: 39B!lwp!
Strength: 775
Abstratus: Hammerkind