A strife specibus available on the Overseer Project.
Base Items
Fancy Santa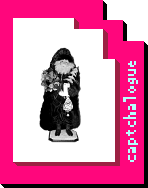 It is santa. It is fancy. It is glorious.
Code: HOhoHOho
Strength: 4
Abstratus: Fancysantakind
Cost: 25 Build Grist
Alchemized Items
Sun Charged Fancy Santa
One thousand suns are concentrated in the shape of a crystal fancy santa.  Your enemies will see you comin hours before your arrival.
Code: lvZ!dSxl
Type/Abstratus: Fancysantakind
Strength: 1333
Size: Average (20)
Cost: 1000 Opal, 10000 Star_Saphire, 120000 Sunstone, 75000 Topaz