A strife specibus available on the Overseer Project.
Base Items
[
]
Beatles Record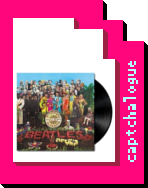 A vinyl record from the sixties. Ahh, those were the days...
Code: McaRTneY
Strength: 4
Abstratus: Disckind
Cost: 3 Build Grist, 1 Tar
CD Case
Fist of the clacking CD case!
Code: A7UlXqtf
Strength: 6
Abstratus: Disckind
Cost: 12 Build Grist
Frisbee
This plastic throwing disc is a timeless toy for outdoor fun.
Code: oCZAhvss
Strength: 3
Abstratus: Disckind
Cost: 4 Build Grist
Music Disc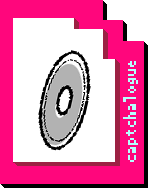 Stored on this disc are your favorite songs, it looks sharp enough to be used as a weapon too though.
Code: CI2stCpi
Strength: 5
Assault: 1
Abstratus: Disckind
Cost: 2 Build Grist, 5 Jet
Tron ID Disk
A replica of an identity disk from Tron. The glowing lines look cool, all right, just don't expect it to bounce back at you if thrown.
Code: Tr0n71N3
Strength: 4
Aggress: 1
Abstratus: Disckind
Cost: 5 Build Grist
Alchemized Items
[
]
Aperture Science Broomblade Disc

[

]
Aperture Labs' newest innovation: A flying disc that unleashes wooden poles tipped with blades when your enemy least expects it. Shareholder boondollars at work, folks.
Code: I01efu6M
Power: 54
Assail: +6
Assault: +6
Accuse: -3
Abjure: -6
Abstain: -6
Type/Abstratus: Disckind, Bladekind
Cost: 50 Build Grist, 30 Cobalt, 10 Sulphur, 5 Titanium
Temporal Frisbee

[

]
Code: 2038fWm6
Cost: 10 Garnet, 1 Quartz, 10 Ruby
Description: By combining a timeless toy with a timekeeping gear, you've created an abomination. Luckily, its constant turning motion makes it rather accurate and gyroscopically stable.
Power: 20
Temporal Cloth Frisbee

[

]
Code: ?2jTF!rt
Cost: 3,333 Amethyst, 3,333 Emerald, 3,333 Gold. 3,333 Polychromite, 3,333 Uranium
Description: Stretching these amazing socks over a golden frame made this wonderful thing a reality... right before it disappeared into a paradox vortex.
Power: 364
Broken Time

[

]
Code: 0038f002
Cost: 150 Build Grist, 50 Garnet, 100 Gold and 125 Rust
Description: The gear-disk is now cracked and reflective it seems to randomly change the flow of time of whatever it reflects, sending things into rewind and fast forward.
Power: 55
Dual Chakrams of Skill and Smiting

[

]
These aren't a reference to anything, but they look awesome and they glow!
Code: 48Wu6Fd8
Cost: 20 Build Grist, 10 Gold, 10 metal
Power: 60
Beat Mesa Miniature

[

]
Code: 420GH0W0
Power: 600
Description: A large record with turning gears under it, said to only be harmed by Echidna's quills. This is not your session's scratching mechanism, so you can safely use this oversized disc as a shield or weapon, even against Echidna! It's not like miniature Sburb sessions get scratched every time this gets hit, right?
Cost: 11,111 Build_Grist, 12,555 Garnet, 13,000 Obsidian, 12,222 Ruby & 18,000 Rust
Shared Specibus: Shieldkind
Beat Mesa Miniature

[

]
Code: 420GH0W0
Power: 600
Description: A large record with turning gears under it, said to only be harmed by Echidna's quills. This is not your session's scratching mechanism, so you can safely use this oversized disc as a shield or weapon, even against Echidna! It's not like miniature Sburb sessions get scratched every time this gets hit, right?
Cost: 11,111 Build_Grist, 12,555 Garnet, 13,000 Obsidian, 12,222 Ruby & 18,000 Rust
Really Fast Frisbee

[

]
Code: G4Y8104G
Cost: 20,000 Build Grist, 20,000 Chalk, 25,000 Cobalt, 70,000 Uranium
Description: This aerodynamically efficient frisbee now generates its own wind currents to fly on and hit your enemies in the noggin with severe concussive force.
Power: 600
Aggrieve: 50
Aggress: 50
Assail: 50
Assault: 50