A strife specibus available on the Overseer Project.
Base Items
Beatles Record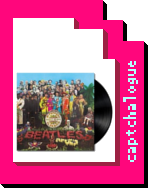 A vinyl record from the sixties. Ahh, those were the days...
Code: McaRTneY
Strength: 4
Abstratus: Disckind
Cost: 3 Build Grist, 1 Tar
CD Case
"Fist of the clacking CD case!"
Code: A7UlXqtf
Strength: 6
Abstratus: Disckind
Cost: 12 Build Grist
Frisbee
This plastic throwing disc is a timeless toy for outdoor fun.
Code: oCZAhvss
Strength: 3
Abstratus: Disckind
Cost: 4 Build Grist
Music Disc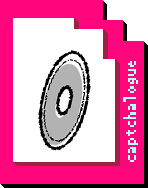 Stored on this disc are your favorite songs, it looks sharp enough to be used as a weapon too though.
Code: CI2stCpi
Strength: 5
Assault: 1
Abstratus: Disckind
Cost: 2 Build Grist, 5 Jet
Tron ID Disk
A replica of an identity disk from Tron. The glowing lines look cool, all right, just don't expect it to bounce back at you if thrown.
Code: Tr0n71N3
Strength: 4
Aggress: 1
Abstratus: Disckind
Cost: 5 Build Grist
Alchemized Items